Matterdays #27: Old plan for the future, Sohee's self-compassion, The Most Dangerous Writing App, Hell of a Year
Welcome to Matterdays, a digital postcard delivered each Saturday. Inside you'll find a grab bag of goodies, including personal anecdotes, links to writing I found insightful or charming, songs both joyful and poignant, and–if I'm feeling saucy–a snippet of fiction.
This week in Matterdays
From the Archives: A five-point plan from the past.
Top of Mind: An Instagram Reel linking consistency and self-compassion.
Wild Card: The Most Dangerous Writing App.
Let Your Soul Catch Up With Your Body: It's been a hell of a year.
From the Archives: An old plan for the future
In early 2014, when snow still dusted the city of Green Bay, Wisconsin where I lived at the time, I wrote myself a plan. It was only five steps (I later added a sixth which I still haven't completed), and less than 50 words. Seriously, I wrote it on a Post-It note.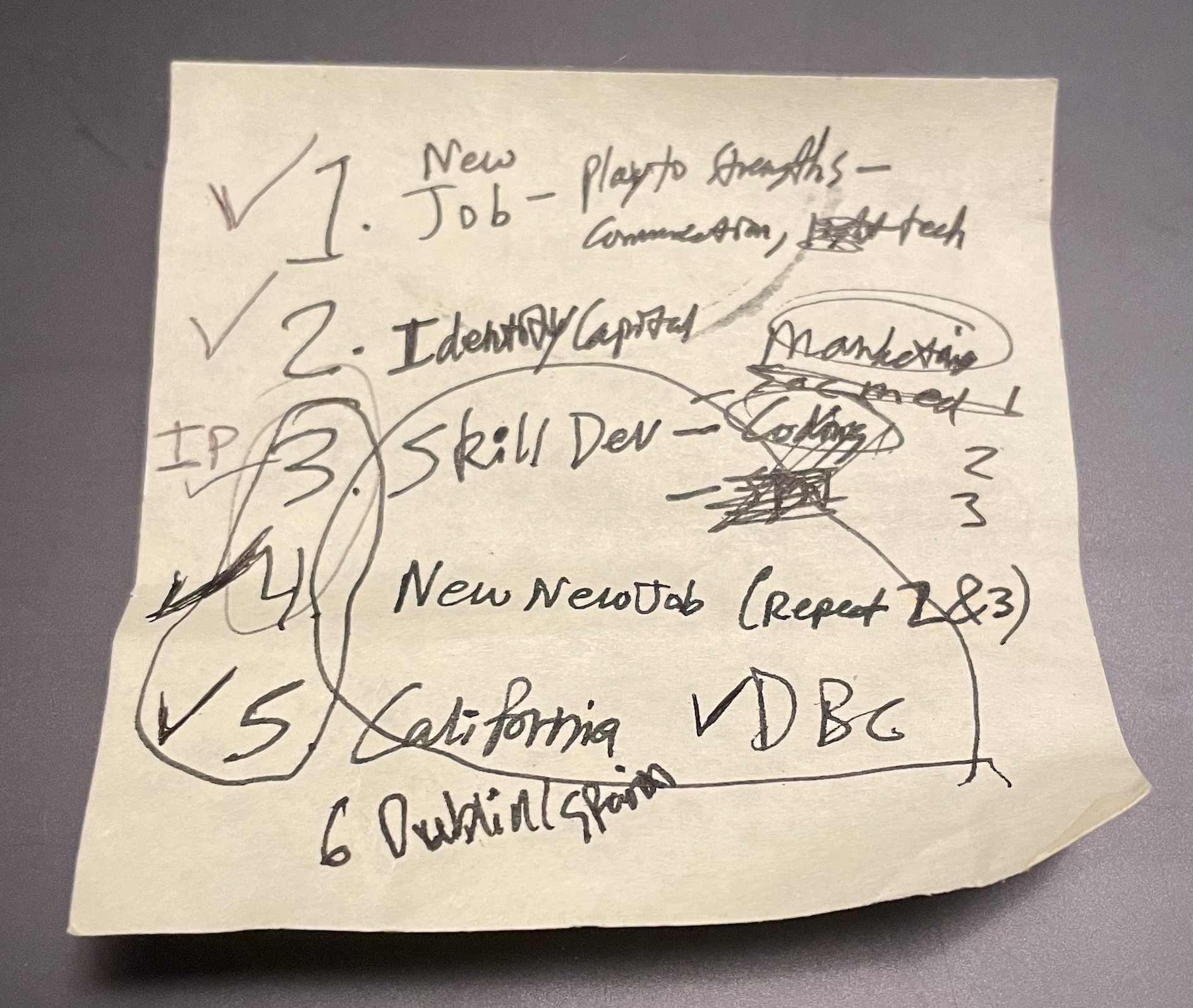 Little did I know that this Post-It note would become reality. Over the course of the next two years, I completed each step of the plan. At some point I added the sixth step, although this was always more of an optional/nice-to-have. A stretch goal, if you will.
In the years after I moved to California, I'd come home for the holidays and open the drawer of my nightstand. There was the plan, a testament to what I'd accomplished. It never really made me feel good, but I liked that I could see that I'd done something. That I'd set out on a journey and reached my destination.
The question now, having recently turned 32, is what is the new plan for the future? I suppose I'd better get a fresh Post-It note.
Top of Mind: Sohee's Self-Compassion
I'm no expert at fitness, but from what I understand, a lot of the same principles apply to writing. Concepts like showing up, lightening the load when you're injured or have overexerted yourself, and being part of a group can all contribute to long-term writing and fitness improvement.
The concept I want to highlight today is showing up. Perhaps the canonical quote about this is the quip: "I write only when inspiration strikes. Fortunately it strikes every morning at nine o'clock sharp." And while it's not clear who actually said that, the message of the quote is unequivocally true.
But another take on this idea comes from Sohee Carpenter. In the description of a recent Instagram Reel, she wrote (emphasis added by me):
Someone asked me the other day how to find that balance between pushing yourself to work hard while still practicing self-compassion.
To me, it's not an either-or situation; they go hand in hand.
It is precisely because I practice self-compassion that I am able to push myself when I need it. I can remind myself that I'm a work in progress, I'm allowed to make mistakes, etc. and that makes me more willing to show up for myself.
I've struggled for months with returning to writing after falling off the wagon in September. Hearing Sohee's approach of the symbiotic nature of self-compassion and consistency, sparked a light in me that had grown dim.
This video served as a reminder that recovery is more than rest, that I'm doing myself no favors by not showing up. It also showed me––not directly, but more as an internal realization––that I'm letting fear (that bastard child of fatigue) hold me back. I look forward to changing that in 2023.
Wild Card: The Most Dangerous Writing App
As a software developer, I have a penchant for shiny object syndrome. So when my friend Jacob shared a link to "The Most Dangerous Writing App" with me, I couldn't help but check it out.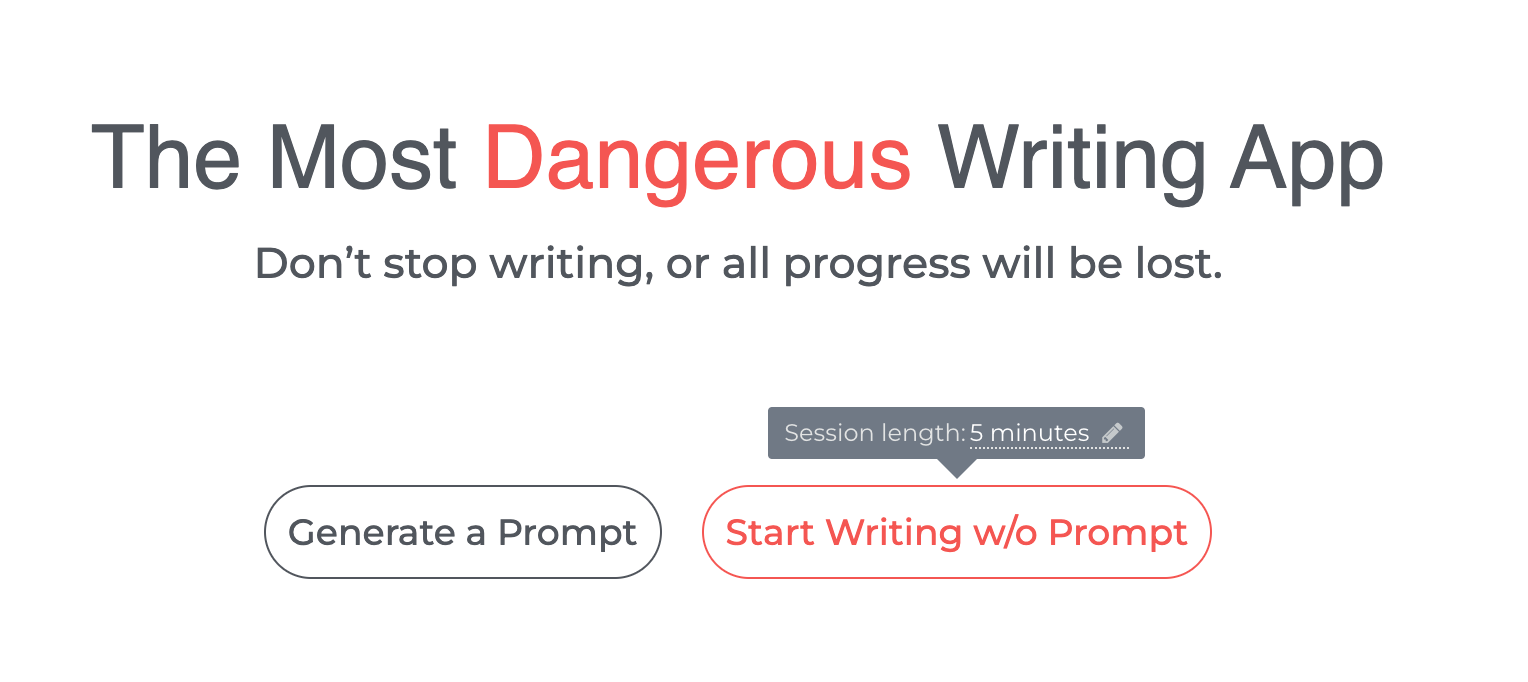 The app is simple. You set a timer (and/or have a prompt generated for you) and start typing. If you stop typing, your words will start to fade away. There's no pausing, no save button, nothing. You start, and you are committed to writing for a set amount of time… or you lose everything you wrote.
I've seen other writing apps assist with focus by dimming paragraphs that you aren't working on. This approach, where there is steady pressure of losing your work, feels much cooler. A ticking clock might induce some franticness, but using this app is like the writing equivalent of being chased by a (fast) zombie.
And while this might fall under the realm of "cute toy" instead of "essential writing tool", it intrigued me enough to share it.
Let Your Soul Catch Up With Your Body
I'll end this week with "Hell of a Year" by William Bolton.
I don't know about everyone else, but 2022 wasn't an easy followup to the chaos of my 2021. I wouldn't go this far, but I think this tweet captures the general mood.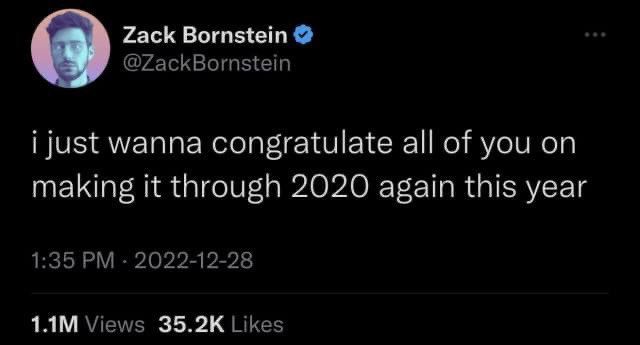 But hey, we made it! So here's a song for your time.
I've had this song in my back pocket for quite a while, and I can think of no better time to share it than today. It's mellow, the title is fitting, and it's somehow uplifting without being saccharine.
That's all for this year. Thanks for reading, friend!
And remember: you matter.
Take care of yourself,
Matthew
What mattered in this edition for you? Hit "reply" and let me know!